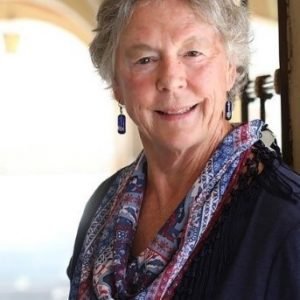 Thursday, August 04
– Friday, August 26
Link to Spirituality & Practice page
What do you want your legacy to be?
What are the foundations of your life choices?
What do you need to produce an effective set of documents?
This new program, designed by Judith Favor, a Discovery Writing guide for more than 50 years — will consist of Zoom meetings bookending every emailed session, before and after. You will discover how to pass your values, principles, practices, and stories on to your loved ones and future generations. Thus far, Judith has led three other writing programs for Spirituality & Practice: "As It Is: Spiritual Journaling"; "Contemplative Writing and Listening"; and "Composing Your Spiritual Memoir."
"I love to help people find and express their true voice through contemplative writing. I love guiding people 'in and down' to uncover fresh new truths and form surprising new connections. I offer inventive exercises and prompts to bring out surprises percolating beneath the surface. Skilled writers and shy writers are equally welcome because I emphasize process more than product."
The Discovery Writing approach is well suited to writing an ethical will. Usually written in a letter form, an ethical will consists of:
meaningful personal & family stories
qualities & attributes you try to exhibit
lessons you have learned over the years
beliefs & spiritual practices
expressions of love & gratitude
apologies & amends
hopes & dreams for current & future generations
questions & guidance for others to consider
blessings for present & future loved ones
and anything else you would like to share
In this one-month program under Judith's guidance, you will learn basic tools for Writing Your Ethical Will (also known as a "Legacy Letter to Loved Ones").
Your writing will be sparked by prompts and poems, carefully curated quotations and questions, and examples from ethical wills and legacy letters penned by ordinary people throughout the ages. You'll be encouraged to write messy rough drafts on themes from past memories, present practices, and future hopes and blessings. Weekly writing will help you will find your voice. You'll be encouraged to express what you cherish in everyday words, not fancy language or legalese.
You will also have access to an online Practice Circle. This for posting excerpts from your writing, which Judith and other participants can read and offer supportive comments.
During Zoom meetings, at the beginning and end of the month, you will have more opportunities to share your legacy writing and be inspired by the writing of others.
Schedule:
August 4, 2022: introductory email
August 5, from 12 – 3 pm PDT, we will meet on Zoom for talks about key themes, do some short writing, and meet in triads to hear emerging thoughts from each other. Zoom gatherings will be recorded, so if you have to miss any or some, you can catch up later.
On Thursdays, August 11, 18, and 25, you will receive emails with a range of examples of ethical wills and legacy letters penned by ordinary people throughout the ages. Past, present, and future themes will be highlighted in these excerpts to help you articulate what matters most to you, what loved ones mean to you, and how you want to be remembered.
On Friday, August 26, we will meet again on Zoom and you will practice how to organize what you've composed over the month, and break again into triads. You will learn how to review and renew your ethical will in years to come. This Zoom gathering will also be recorded.
A Personal Word from Judith Favor:
I am an octogenarian who has been guiding contemplative writing classes and retreats since the 1970s. Dr. Ira Progoff, Intensive Journal founder, was my first — and most influential — spiritual guide and mentor in this work. During the 1980s, Gerald May and Tilden Edwards accompanied me in learning the art of spiritual guidance. I spent hundreds of hours with these great teachers, infusing my bones with the practices and principles of contemplative listening and writing.
I was ordained in the United Church of Christ and pastored churches in San Francisco during the Nineties. For the next decade, I taught at Claremont School of Theology, and led spiritual formation programs with Stillpoint at Ghost Ranch.
After becoming a convinced Friend in 1998, I took up the ministry of writing for publication. Six of my books are out in the world, and more are in the works. All this while teaching Discovery Writing consistently brings me great joy. I love serving as mentor and midwife, bringing forth living words from writers of all ages, states and conditions.
In this course, I offer a trusting (occasionally intimate) atmosphere in which writers can feel safe and supported. I also set high standards for undivided attention, courtesy, respect and kindness.
I have found that feeling pressured often reduces honesty in writing — and honesty is essential in composing an ethical will, so I never want writers to feel stressed. Verbal sharing will be encouraged, but not expected. You may always pass if you'd rather keep something to yourself. Baring your soul does come with the territory, however. It happens naturally. I will bare my soul along the way and encourage you to risk the same when you feel ready and willing. Writing Your Ethical Will is, after all, based upon diving deep and authentically expressing your truest, most cherished values, principles, practices, and stories.
To join me and other open-hearted souls in August,
click on the Subscribe button below.
Thursday, August 4 – Friday, August 26
$80.00